UPDATE: A new Hotfix (v32.2.3) is now being released to address this issue. Please keep an eye on your App Store for this update to address the below issue.
We are currently experiencing an Error when Summoners view a Champion's Synergies while in the Champion Selection screen in Arenas and Duels. We are aware of this issue and are working on a Hotfix to address it. In the meantime, please avoid using the synergy menu to prevent this error and crash. We apologize for this inconvenience. Updates will be posted here:
https://forums.playcontestofchampions.com/en/discussion/293506/error-when-looking-at-synergies-from-champion-selection-screen
Brian Grant - I love you man, but here's why Kabam use Time as scoring factor in Summoner Showdown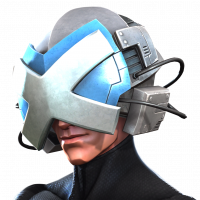 Justin2524
Posts: 877
★★★
The reason is when this format of gameplay is implemented for real in the game in the near future - Time can be a real issue.
Imagine you're competing against this other guy - and you run suicide and you fight quick, and your fights are like 2 min. tops, do you want to be waiting for the other guy to keep taking 5 minute fights? Especially if you're fighting an Android user and it actually takes longer than that due to slow load time?
Kabam doesn't want matches to drag on and have the other guy keep on waiting and waiting for fights to end.
That's why Kabam introduced "Time" as a scoring factor.
I'm good with it, it makes sense. I don't think the gameplay would be as much fun if you have to wait and wait and wait for the other guy to finish his fight.
Take Incursions for example, what's the worst thing about it? The "Wait". We've all been there. I've done my fair share of waiting during Incursions with randoms. I usually run Corvus, Cap Marvel and NF, and do Sector 8 and ALWAYS ended up fighting all the bosses cos the other guy would take way too long. (I'm on IOS BTW)
We don't want that.
Here's Brian Grant's video if anyone's missed it.