**KNOWN ISSUE**
Some items are displaying erroneous star ratings. This seems to be happening most on items where typically there are no star ratings. We have found the cause for the issue and it will be resolved, targeting mid-late next week.
Last year GGC Drop rates vs this year expectation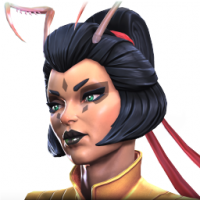 rdxevil
Posts: 231
★★
This was the last year drop rates..
What changes are you expecting this year?
I guess.. T4B/T4C should be removed completely and should be replaced with T6B/T3A (obviously with low drop rates) and random 6* awakening gem for thronebreaker..
Image credit ::
https://www.reddit.com/r/ContestOfChampions/comments/kh88e3/mcoc_2020_greater_gifting_crystals_drop_rates/