**HOTFIX AND GOODIES**
Our latest Hotfix is now live for both iOS and Android! Please manually update your game. Additionally, because of the bugs' impact on energy refill consumption, we have provided summoners with Energy Refills and a few other items to assist in the Contest! Sign in and check your messages now to claim yours!
Crashing and freezing?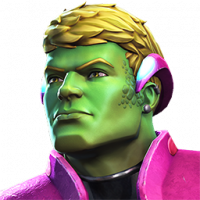 Meltdown123
Posts: 4
★
Greetings kabam

For the past 2 days the game has been a living hell to play, it's like fighting on slow motion, every fight is a struggle, never happend before any explanations? I'm I only the one who experiencing this??
This discussion has been closed.