On Brand for intercept and evade issues.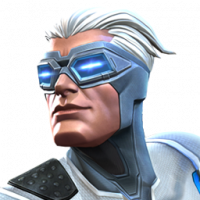 JackDiamond
Posts: 132
★
I find it very on brand that exactly when Kabam releases a new story quest with the last boss requiring a load of intercept and evade, and right at the start of a new season of war, that's when you guys manage to expand your input issues so that it's no longer just Parry, now it's intercept and evade too... (yes, I noticed in your last compensation you no longer call it 'Parry issues' but rather 'Control Input issues', so it sure seems like you noticed it too). I'd guess it's for the same reason (you've switched them to the new system and it's changed the timing on them)?

How about an official update on your progress for fixing your 'Control Input issues'? Any time line? I've got some seriously devoted and skilled teammates beginning to lose faith that it will ever get better... if people like them lost interest or quit then you've got major problems as they are some of your most devoted players.