All time favorite matchups…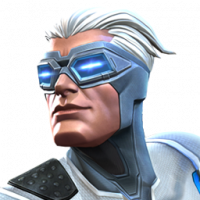 Pseudo_19
Posts: 228
★
What's your all time favorite attacker to take against a certain node or defender that is usually a tough fight for most people?

I love fighting red goblin with my tigra! It's one of the best fights to "safely" understand tigras spacing aspect of her gameplay. Red goblins Sp1 has a long enough pause to we're you can dash in with a medium attack and then charge a heavy to miss the rest of Roblin's sp1 and counter attack!

Side note: I also love the safety of using red guardian against Mojo, Dormmamu, or Maw since you don't ever have to worry about taking degen damage.