**BANQUET EVENT PSA**
To fully participate in the upcoming Banquet's Alliance Event you will need to be in your alliance for 14 days prior to the event's start date on December 20th. That means, stay in your alliance from December 6th onwards to enjoy all there is to offer in the Banquet event.
**Not Another Anime Reference Solo Event Returning**
This solo event has been fixed and will appear in game again on December 10th and will run through the 17th.
Reminder: This event is available to Paragon+ Summoners
INCOMING BUG FIX:

We'll fixing an issue with the Side Quests where all difficulties had the same Selector rewards.

We've fixed the Selectors in Threat Levels 4, 3, 2 and 1 to no longer contain rewards for Progression levels above the target audience.

Threat Level 4 rewards cap out at Thronebreaker
Threat Level 3 caps out at Cavalier
Threat Level 2 caps out at Uncollected
And Threat Level 1 has rewards for Proven
Ok, I'm going to just say it now....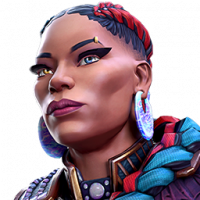 gannicus0830
Posts: 606
★★★★
For the first time in my 5 years of playing this game, I'm going to say something I never thought I would ever say....
There are too many characters in this game.
Let me clarify; there are too many characters, and not enough ways to get the ones you want/need. Case in point, and I'm certain many of you are in a similar boat with ________champion(s), I've been chasing apocalypse since he was released. I have (as of 5 minutes ago) opened over 50 dual class crystals chasing the one character, and still nothing. With over 200 champions in the game, it's entirely possible that you could chase a certain champion for the life of the game and NEVER pull them.
So I'll ask this again, no doubt in vain, Don't you think it's time we revisit the topics of dual class 6 star and wish crystals?
Obviously this is strictly a player's discussion, as Kabam refuses to address this.
Post edited by Kabam Porthos on