Let's talk about the game.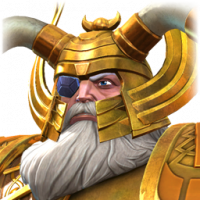 GasHauler
Posts: 85
★
@Kabam Miike
I would like to talk about the state of the game, but more specifically in the aspect of alliances, Alliance Quests, and the ability of recruiting new members, or being able to retain people in alliances.
First, I'd like to start by saying I've been playing Contest of Champions for over 7 years straight now, since March 2015. I've seen the Contest undergo many changes in that time, with the addition of new game modes, changes to gameplay, features being added, etc. I would like to say thanks to the development team for some great QOL enhancements that have been recently added (although far, far later than we needed them), and Battlegrounds has been very fun!
One thing that is still far past needing an overhaul is Alliance Quests, specifically the aspect of the mechanics of how it works. I know the dev team has recently worked on overhauling some of the lower AQ maps to make them shorter and "easier" to complete, but my alliance runs Map 8x5 and being able to find / keep 30 people all working within the same or close timezones, and all able to join early / move often to keep the map movement "flowing" has still proven to be a difficult task, and as such AQ has become a dreaded chore everytime it's getting ready to start back up.
Problems with keeping everyone organized and joining / moving (through outside communication platforms no less) and the frustrations of others when they're stuck having to wait for the all the links on the miniboss / bosses to be cleared and open the next sections has resulted in the loss of several good alliance members either because they're looking for a "faster" alliance or they've just lost all motivation to continue with a boring and tedious game mode taking up all their time, because when the links are down and the next section is finally open, then they have to stop what they're doing in real life to jump on the game and make their movements so others aren't stuck waiting again.
I remember taking a survey a short time (maybe 1.5 months ago), asking my preferences on how I would like to be able to run AQ. Is this the prelude to seeing some changes implemented to Alliance Quest to make it shorter / faster / less tedious?
We need something done, and we need it fast, otherwise (even more) longtime players will continue to "retire" making it even more difficult to recruit people for alliances in a already "thin market".
Do you know how difficult it is to find (qualified) players wanting to join your alliance when you're only Gold 1 (close to P4) Alliance War and AQ map 8x5 finishing Top 180? Let me tell you, it is HARD. At times it feels like the Contest is dying a slow and agonizing death, and there has been more focus on pumping out more and more "offers" just to suck as much money as you (Kabam) can before the final death knell.. I hope this is not actually the case.
Yes, I do realize that your dev team is most likely dealing with staffing issues, time constraints, and split focus between other projects, so we can't just "get everything fixed" all at once, but specifically Alliance Quest has been a major source of player frustration for a long time now, and would just like to know if there's some changes on the horizon that may keep players hopes up.
Post edited by Kabam Porthos on