**KNOWN ISSUE**
Currently, Alliance Prestige (as it concerns Alliance Quests) is not taking Relic Prestige into account. If possible, we are working to address this for the next round of Alliance Quests but will have more information for you when it is available.
General observation about the piggy bank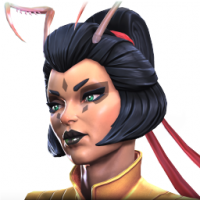 Malchaeis
Posts: 103
★
At first glance, did it look like Kabam was including 4000 units in the package just by the way the picture was laid out? Just found that funny. Hope no one bought it thinking that lol.