Unfair game advantages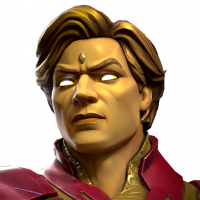 MilesMorales3169
Posts: 38
★
I've been playing for a few weeks, and my goal has been to get a 5* through hard work.

I have multiple 4 star champs, the highest one being on rank 4. However, Carinas care package came out offering a free 5* Nexus for even a player who just started, and resources to get a 4* champ to rank 5 for no work at all. I haven't claimed this yet.

Later, in a grandmaster crystal, I unlocked a 5* warlock, who is one of the best champs in the game.

My question is, should I try to ignore these unfair advantages, and not use the 5 star I got until I get to like act 5, or should I just use those anyway, even if it unfairly boosts my game progression?