Why aren't the Summ(on)er objectives more obvious when they're completed?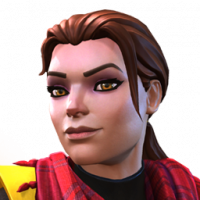 LJF
Posts: 51
★★
Normally when you finish an objective or reach an award milestone, a little red circle notification appears. That way you know the reward is ready to claim and gives you the chance to do so before the claim timer expires.
So why isn't this true for the Summ(on)er Objectives, which expire each day and can prevent you from gaining the most valuable items from the solo event objective?
Compare what the tab looks like before meeting the objective
Now here's the difference when the objective is complete.
No notification on the objectives tab, only a little blue color change that's very hard to see without a zoom.
So Kabam, why was this timed system that's going on for the next 100+ days designed this way?