**UPDATES TO ENLISTMENT GIFTING EVENT:**
To prevent exploitation, we will prevent new Accounts from being able to Gift enlistment crystals. We will also be taking action on those who are using 3rd Party Sellers, Bots and other farms to gift themselves mass amounts of Enlistment Crystals. Lastly, we will be adding an expiration timer to Enlistment Crystals. All unopened Enlistment Crystals will expire on Oct 18 @ 17:00 UTC. For more information, please see this post:
https://forums.playcontestofchampions.com/en/discussion/346104/updates-to-enlistment-gifting-event
**KNOWN ISSUE**
We have adjusted the node placement of the new AW maps to better allow path traversal. As a result, defender placements have been reset. Please, take a moment to re-place your defender setup. We will be pushing out a message in-game shortly.
Integrity of the Contest (Again)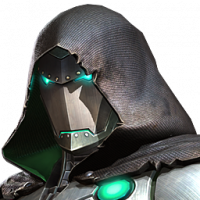 HungaryHippo
Posts: 473
★★★
In the video I can no longer post, you can see clearly that this user is creating a shell alliance for the upcoming NEXT season of alliance war, he openly speaks about it. Shell alliances are no stranger to the contest but when it effects many alliances, something should be done. Kabam is quick and efficient when it comes to docking alliances who pilot in AW, which I commend them for. However, in season 34, a shell alliance reached third place as well as second place and achieved rewards that other alliances were more deserving of. When you start at the bottom of Tier 1, you face easier opponents as opposed to alliances like the defending war champs. The defending war champs are on the high end of the war rating spectrum and they defeat most if not all alliances that come their war. They are really deserving of rank 1. However when Kabam does nothing to these shells who have easier wars and swap out the following season, the integrity of the contest is compromised. Something needs to be done about these shells or something regarding matchmaking needs to be done, along with maybe resetting the points of alliance war rating, but I do believe that is kicking the can down the road.
@Kabam Zibiit
, a response to this issue would be greatly appreciated