Are you still suffering from dropped inputs?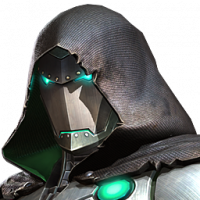 Rookiie
Posts: 4,347
★★★★★
Today, I faced 6.4.2 Black Bolt with Doctor Doom in what should have been a fairly straightforward fight.

The Parry command failed to register approximately 7 times, and Black Bolt safely and successfully KO'ed me in what was a farce of a fight.

Post edited by Kabam Miike on