**KNOWN ISSUE**
Currently, Alliance Prestige (as it concerns Alliance Quests) is not taking Relic Prestige into account. If possible, we are working to address this for the next round of Alliance Quests but will have more information for you when it is available.
Please postpone aw season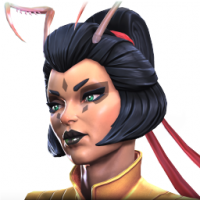 Cpt_Awesomeo55
Posts: 46
★
Please postpone aw season until the vfx issues are corrected. Difficulty is significantly increased without the visual cues commonly used. It's unfair to put out a competitive game mode with the current state of the game.