Kabam Response
JOC_3096
Posts: 155
★★
So are we going to get an answer to this maybe?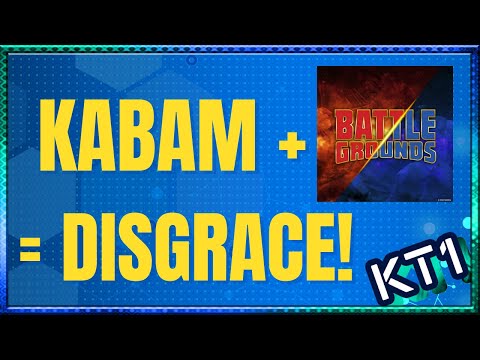 https://youtu.be/ReNtUwf4jG8
I thought I would bring it to light since the act 8 launch made it blindingly obvious that you don't even watch your own content nevermind anyone else's.
3 weeks into BattleGrounds and we have to the top 20 players in the WORLD are all cheaters, I have lost my fair share of elders marks to these unwinnable matches to have nothing in return and I am sure many, many others have; elders marks that are valued with real money not just in game currency/energy so what's happening with this? Are you making an effort to stop/ban the cheaters? Are you going to be reimbursing those who have lost to these? Since there is a monetary value added to this, something needs to be done now, not in another 3 weeks.
We are now into the 4th week and the entirety of last week, 1 out of the 2 nodes didn't work at all? Is this something that has been acknowledged as I haven't heard a thing about it....
You have promised more communication with the community and the biggest piece of content you have released in recent years has been a joke from launch and there has been no mention of anything since the admittance of the reward structure being terrible.
Finally, what is happening with rewards? They were announced 2 days before launch and had nothing but back lash, you had to quickly ammend the scoring and have acknowledged this collosal mistake, saying you're hearing us and yet no comment has been made on what is going to be done; will you wait until 2 days before next season drops to have to scrabble again when (from what history tells us) you still cannot fix the issue...
I doubt this will get a response and will make than likely get removed when Kabam see it. I just think people would appreciate some sort of response, even no news is still news.