Open a vote to decide the nodes of the BG season 3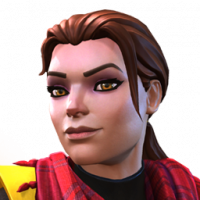 Rebark
Posts: 218
★★
It is better to prepare a list with 10, 15 node options and the community votes, so we decide which nodes will be for the 5 weeks of season on the gladiator circuit.
I think it's the best decision to make, this season has had at least two weeks of us unplayable. I don't know whose idea it was to put node crit your best shot as the global one but it was a terrible idea. DoT doesn't work on this node, which causes many champions that are versatile in both offense and defense need to be removed from the deck or lose all their versatility.
Playing against Nova, Mr Sinister, Ebony, Nick Fury among others has been a practically impossible task.
I had to remove my Archangel, my Diablo, my Guardian and about 10 other champions from my deck and games are mostly resolved by luck, whoever has the luckiest drafts wins. Unless you spend all your resources ranking up specific champions. I believe nodes should be more like the master mix, which despite favoring some champions, offers alternatives according to their gameplay. You have several playstyles that can be used against this node without needing radical deck changes.