Battlegrounds Season 3 Changelog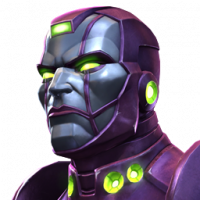 MCOC Team
Posts: 393
Administrator∙Moderator ›
Overview
We've got some new metas, with a little love for Groot and Root. Relics are also being introduced in both ranked rewards and the store!
Season 3 Dates
Start:
End:
Season 2 Cheating Update
Before we look toward Season 3, let's briefly take a moment to discuss the ongoing battle with cheaters/modders.
Throughout Season 2, with a majority taking place after the season concluded,
over 2,500
summoner accounts were actioned upon. This includes account bans, zeroing Battlegrounds Rating and removal of points for both Solo and Alliance BG Events.
Matchmaking Changes!
We've seen a number of users with very high prestige using some
very
low ranked champions… all the way down to 2*s! What a weird thing to do, we thought, so we decided to change up some of the matchmaking parameters to help ensure users won't have any reason to
not
bring their top teams to Battlegrounds arena. These changes will be going live shortly after season 3 starts.
RELICS ARE HERE!
Updates to Battlegrounds rewards, now including relics! "But where can I get the
juicy
relic and relic-related rewards," you ask? Oh, we'll tell you…
Trophy Token Store:
Victory Track:
Gladiators Circuit:
Season 3 Meta
Out with the old, in with the new! Here are your BG Season 3 buffs.
Good luck in Season 3, Summoners!
- MCOC Team
Post edited by Kabam Zibiit on