**Attention Summoners**
Due to issues surrounding Defensive Tactics, points from the current matchup in Alliance Wars will be removed after the season.
War Rating will remain untouched.
We are reducing the minimum matchup cutoff from 5 to 4 for this season.
We will continue to monitor the impact of this decision.
Why is galan sp1 hitting tigra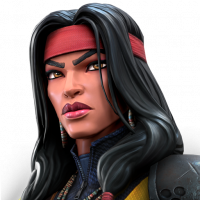 Glads
Posts: 331
★★★
One of our alliance mates highly skilled player, has noticed last night and last season too galan on defence and tigra on attack, is getting struck by his sp1 while charging a heavy attack.
The really annoying thing is it happens half the time, this appears to be another bad bug from kabam lucky it didn't cost us the war.
Has anyone else experienced this.
I have a clip but can't share movies here
Post edited by Kabam Jax on
This discussion has been closed.