**KNOWN ISSUE**
Currently, Alliance Prestige (as it concerns Alliance Quests) is not taking Relic Prestige into account. If possible, we are working to address this for the next round of Alliance Quests but will have more information for you when it is available.
Active player (256k Pi) Looking for Active Alliance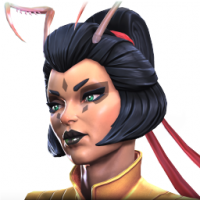 cirmacka
Posts: 13
I am looking for a no BS alliance that is US based pref EST time zone or at least be in a BG that is EST time zoned. I have plenty of Map5 exp with boss killing exp. I am just looking for a chill place to call home and run Map 5x5 with a few AW in between. Min 6million alliance.
line ID or game ID
@cirmacka
and we can talk