**Attention Summoners**
Due to issues surrounding Defensive Tactics, points from the current matchup in Alliance Wars will be removed after the season.
War Rating will remain untouched.
We are reducing the minimum matchup cutoff from 5 to 4 for this season.
We will continue to monitor the impact of this decision.
Counter point: Don't Nerf Hercules and here's why..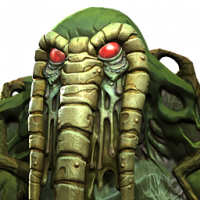 Mr.0-8-4
Posts: 370
★★★
As the title suggests, here's my reasons why I suggest Hercules stays the way he is.

1. There are nodes and characters that can counter Hercules' immortality. Any Mystic with nullify can take care of this & champs like Absorbing man will reduce its duration by 90%

2. If you dislike using Hercules because he makes content too easy, then use other characters. Isn't that what Kabam has been trying to do all this time? The Variant events were designed to get us to use a variety of other champs. Remember that not everyone has the same skill set that you do. Hercules' immortality may seem trivial to you but it could be essential for less skilled players.

3. Is Hercules broken? Not really. He does have unique abilities that if used properly, can help clear end game content but there's nothing that I've seen that makes him impossible to beat or immune to all abilities. If you're upset that he proves to be difficult in Battlegrounds, take the time to adjust your roster & bring in a better team.