Due to issue with the "Not Another Anime Reference" Solo Event, we will be disabling the event for the time being. We will return the event at a future date when the issues have been resolved. We apologize for the inconvenience.
**BANQUET EVENT PSA**
To fully participate in the upcoming Banquet's Alliance Event you will need to be in your alliance for 14 days prior to the event's start date on December 20th. That means, stay in your alliance from December 6th onwards to enjoy all there is to offer in the Banquet event.
Comprehensive analysis of the new featured 6* crystal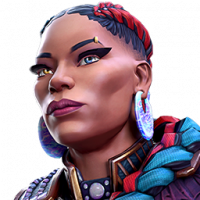 J4mmy_d0dger123
Posts: 244
★★
The Good:
- Dani Moonstar
- Moon dragon
- Sandman
- Silk
- Black Widow (CV)
- The Champion
- Gamora
- Adam Warlock
The Garbage:
- Iceman (good as a portable drinks cooler)
- Emma Frost
- Old man Logan
- Night thrasher
- Black widow
- Gwen pool
- Luke Cage
- Joe Fixit (iron deficiency hulk)
- Mangog
- Guillotine
- Loki
- Silver surfer (personal rank up, he's ass, shut up)
- Punisher 2099
- Psycho man
- Dr octopus
I hope no one buys this because this is garbage, and I respect the devs a lot, but what is this?