Get a Free 3-6 Star Baron Zemo this Week!
Log in to the Summoner's Market at
https://store.playcontestofchampions.com/
and claim the Baron Zemo Selector between 10am PT November 24 and 10am PT on December 1st.
Proven and Below: 3-Star
Conqueror/Uncollected: 4-Star
Cavalier/Thronebreaker: 5-Star
Paragon/Valiant: 6-Star
You can only claim this Baron Zemo one time. The Baron Zemo is delivered as a selector, claiming it will require you to choose your rarity immediately. If you plan to change your Progression level during the Cyber Week event, we suggest you wait until you have made that change before claiming this selector.
Battlegrounds Matchmaking Problem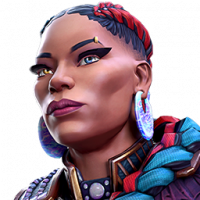 InstableCosmicGod
Posts: 4
★
Battlegrounds Is a good game mod overall that Needs a last touch to be near perfect. The problem Is that the opponents you find are filtered by rank mostly .
So for example l've done plat 3 recently as soon i had hitted the rank for 6 times back to back i found opponets with a Deck a lot more powerfull than mine . Like nearly 3 times the stats on all Champs. The system should be more filtered also on the total rating of the deck . Now for example i find only opponets who have a roster a lot more "Thick" than mine . It's not a problema of skill anymore that even if i play nearly perfection i still lose by a mile.
So please take in consideratin to recalibrate the parameters for the Matchmaking in Battlegrounds .
I'm curious if other ppl are in this situation.