NEW Prestige for Luke Cage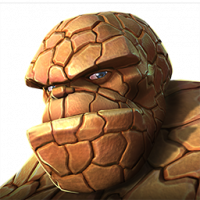 Rfalls1891
Posts: 16
★
So, as of now, NO prestige calculator has the current prestige for the NEW Luke Cage 5*. I've been using him quite a bit lately, and he has definitely become a top tier champ. This is the issue: I'm considering taking my 5* to r4, BUT I need to know his prestige first - resources are precious and I wanna kill two birds with one stone: Utility and Personal Prestige.

Here's what I got after removing ALL masteries:
LC 5* R3 - Sig Lvl 20: 4375

That makes him higher than Storm now. I have her 5* R3 - Sig Lvl 45: 4333

If any one has any idea about him at r4, please help out. Thanks!