I paid 10 bucks and got nothing.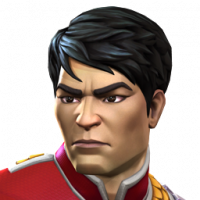 Voodoo
Posts: 21
★
I recently purchased a crystal pack order #3389-9220-0570-91565 giving me 5 crystals and didn't receive a single 3 star. Funny thing is my girl did too right next to me with the same result. So out of 10 no 3 or 4? Not one? You would think even with that many one would at least be diff? So how rare is it exactly? Because if I can be blunt that is bull. There no way that I shouldnt have at least got a 3. Or her. But neither of us got anything worth a ****. I'm in the 40s as a summoner. For 10 bucks I got this ****? What am I going to do with a bunch of 2 stars? I want my money back or something better. I didn't sell or use anything I bought.
This discussion has been closed.