What do YOU love most about The Contest?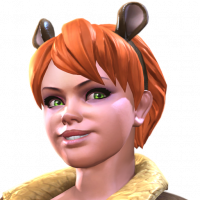 Kabam Lyra
Posts: 2,682
Administrator ›
★★★
Hey everyone! We get a ton of great feedback from you all about improvements and changes you'd like to see made to the game, and these requests and comments continuously help us improve the game!
We'd also really love to hear from you about what in The Contest keeps you coming back. What do you love about this game that ties us all together, and what do you love about your fellow players and Alliance mates? Got any great or meaningful stories you want to share with us? We want to hear them!
(and of course, keep your constructive feedback about changes you would like to see, bug reports and other stuff coming, just… in the other threads!)
your MCOC Family
Post edited by Kabam Lyra on