**KNOWN ISSUE**
Currently, Alliance Prestige (as it concerns Alliance Quests) is not taking Relic Prestige into account. If possible, we are working to address this for the next round of Alliance Quests but will have more information for you when it is available.
Beta Testing Update? Next Champion Buffs?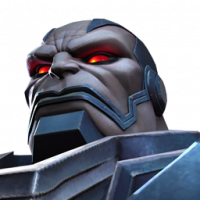 KDSuperFlash10
Posts: 5,869
★★★★★
About a month ago, you told us that the beta testing system was broken and not working. Now, about a month later, can you provide us with an update for the beta testing system and the next champion buffs? Thank you!