Summoners. We are aware of issues with Alliance Wars Enlistment/Matchmaking. We are exploring the cause of this issue and possible solutions.
Whats up with Crossbones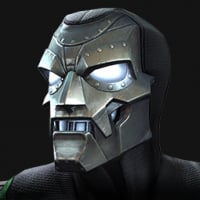 Winner66615
Posts: 129
★
So lately I've played a lot with Crossbones, and I've found a hard time playing with this character. When ever I swipe back it doesn't register, and even when I block. This doesn't happen with my other characters tho.

I hope this gets fixed soon. Meanwhile fixing crossbones he could also get a buff.

How about Crossbones gets a buff called DOMINATION. Basically all his fury abilities should become passives and be permanent. As soon as he stacks to 10 fury, he consumes them all to get the domination buff. While in Domination, Crossbones should get increased damage(like Punisher 2099 in overdrive). Along with that he should reduce enemy power gain for the number of domination buff he has active.
His third should also stack a domination buff rather than cool down his overrun.
Speaking of over run, if he can he should be unstoppable for that duration.