**UPDATE**
We are currently working to fix a known issue regarding Alliance Prestige. With the introduction of Relics, Summoner Prestige is now the average PI of your Top 5 Champions and the average PI of your Top 5 Relics (regardless of which Champion they are attached to) combined.

Today we pushed a fix that will allow for proper reward calculations in Alliance Quests. However, the display for Alliance Prestige will not be accurate and does not include Relic Prestige. This is a display issue only.

Announcing: Micro-Realms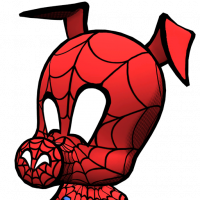 Kabam Doot
Posts: 91
Moderator ›
BIG PYMING
A breakthrough in Pym's molecular technology has led to the discovery of new Micro-Realms in the Contest! These Realms may be small, but they're packed full of rewards for the taking. Using Pym Particle Disks, Summoners can shrink down and snatch up these newly discovered treasures. Be careful, as you'll only be able to stay in these Micro-Realms for 1 hour!

Micro-Realms will be available from July 3rd, 10:00 AM PDT until August 1st, 10:00 AM PDT. You will need to be on our forthcoming build to see and participate in them.

Micro-Realms run in a very similar fashion to our previous Rift events. Not sure what that means? All of the details on this event can be found below!

WHAT ARE MICRO-REALMS?

Micro-Realms are Quests that have ENTRY COSTS. That means you won't be able to enter them until you collect the respective PYM PARTICLE DISK for that difficulty and spend them to enter. Like previous Rifts, there are 4 Tiers of Micro-Realms, and 4 corresponding Particle Disks. This means you'll need to collect the right Particle Disk to enter your Micro-Realm of choice.

How do you get those disks? Particle Disk can be purchased from the store with PYM CANISTERS which can be collected from many places in the Contest (Outlined further below). Pym Canisters can buy ANY of the Particle Disks, you'll just need to earn enough to cannisters to trade for it!

Once you spend your Pym Particle Disk to enter the Micro-Realm, you'll have 1 hour to collect your prize and defeat the final boss, but it's not so simple! The path you'll be sent to is determined by a RANDOM PORTAL, so you won't know what prize you'll receive until you enter! Micro-Realms of different tiers contain different rarities of prizes, with the highest tier containing large bunches of T2 Alpha Catalyst Fragments and 5-Star Shards!

So, that's the gist of it. Collect Pym Canisters and use them to buy Particle Disks which open Micro-Realms of the corresponding Tier, then claim cool prizes. Here's a handy breakdown of some key info:



BEGINNER:

1x Tier 1 Particle Disk (50,000 Pym Canisters) - 2 Energy per step - (24 energy per play)


NORMAL:

1x Tier 2 Particle Disk (125,000 Pym Canisters) - 3 Energy per step - (36 energy per play)


HEROIC:

1x Tier 3 Particle Disk (325,000 Pym Canisters) - 4 Energy per step - (48 energy per play)


MASTER:

1x Tier 4 Particle Disk (500,000 Pym Canisters) - 5 Energy per step -(60 energy per play)

HOW DO I GET PYM CANISTERS/PARTICLE DISKS?
There's 4 places you can collect Pym Canisters: The Monthly Event Quest and Arenas are going to be your best source, and they can also be found in the Login Calendar, Starting July 18th they will also be available in Daily Quests.

Pym Particle Disks can be purchased from the Store throughout the event. However, you can only buy each disk a certain number of times. Those numbers are outlined along with rewards below.

HOW MUCH ENERGY DOES THIS COST?
Micro-Realms, like previous Rift Events, cost 2-5 Energy per step, depending on difficulty:



BEGINNER:

2 Energy per step - (24 energy per play)




NORMAL:

3 Energy per step - (36 energy per play)




HEROIC:

4 Energy per step - (48 energy per play)




MASTER:

5 Energy per step - (60 energy per play)





HOW HARD ARE THE QUESTS?


You'll face off against 5 Enemies in Micro-Realms, all of whom are randomized from a select pool, followed by a final boss. Their difficulty is roughly equivalent to the corresponding Event Quest Difficulty. As a rule, if you can beat a certain difficulty of the Event Quest, you should have no issues completing a Micro-Realm of the same difficulty. Here's a quick breakdown of what Buffs are present in each difficulty (note that unless a Buff is marked as Global, it only applies to the final Boss):


WHAT IF I FAIL THE QUEST?
Just to be SUPER clear:

QUITTING OR NOT COMPLETING THE QUEST WITHIN THE 1 HOUR TIME LIMIT WILL RESULT IN THE LOSS OF BOTH THE PYM PARTICLE DISK USED TO ENTER THE QUEST AS WELL AS ANY REWARDS EARNED INSIDE THE QUEST.
WHAT IF I DON'T WANT TO DO THE QUEST?
Great Question! We know that even if you're unable to beat a certain Event Quest Difficulty, you may end up with enough Pym Canisters to acquire a Particle Disk. If you're not so keen on doing that, though, you can always use those Canisters to Open a PYM CRYSTAL.

Pym Crystals award SOME of the prizes a Micro-Realm. The Pym Crystal only contains the following items:

- Premium Hero Crystal Shards
- 3-Star Hero Crystal Shards
- 4-Star Hero Crystal Shards
- 5-Star Hero Crystal Shards



These amounts will be LOWER than what is available from a Micro-Realm . It is ALWAYS more lucrative to play a Micro-Realm instead of opening a Pym Crystal.





WHAT ARE THE REWARDS?


Below is a breakdown of what the potential rewards are for each difficulty of Micro-Realm and the Pym Crystal, as well as the drop rates and total number of runs possible through the quest. These percentages for the Micro-Realms will also be available to view in-game as labels on the Random Portals.