Due to an issue with Alliance War Defense Tactic, we will be ending this Alliance War Season effective immediately. This current War will not count towards your Alliance War Season Score. War Season eligibility rewards will be reduced to 2 Wars in the Season.

We understand that this is not a perfect solution, but without the ability to remove or freeze the War Rating quick enough, the rest of our Alliance War season would be compromised.

This war will remain active, and in-game, you will still see the season until tomorrow. After we end the season tomorrow, we will be taking some time to collect data and remove the changes to the Alliance War Season score. Once that is complete, we will be able to send out Alliance War Season rewards.

We apologize for the inconvenience.
Really???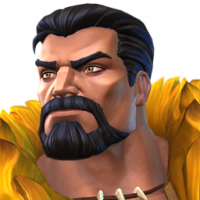 Spidermonkey902
Posts: 63
★
This game should be moving forward but it seems to have come to a complete road block! Prices should be going down for content around 4* yet you give us offers with a 400% increase in price from previous offers how is this good business? Why bring out 6* if you aren't going to make the game go forward its impossible to build up to a 6* if you can't even rank your 4* without spending rediculas money how is that moving forward? I think you need to take a good look at what offers you are bringing out instead of insulting your dedicated players with price increases on what should now be redundant characters stop making the content harder until you bring the resources needed to get to that level to a better price point and please don't insult us with 400% increases in price for very little added value it's shocking that a company is treating its player base this way no wonder people have had enough I use to see this game going on for years but the rate your going I doubt you will see next year. I hope you take my comments as constructive criticism I love this game I just hate what your doing to it I think I speak for a lot of players when I say that.