**KNOWN ISSUE**
Currently, Alliance Prestige (as it concerns Alliance Quests) is not taking Relic Prestige into account. If possible, we are working to address this for the next round of Alliance Quests but will have more information for you when it is available.
MD change. Rank down ticket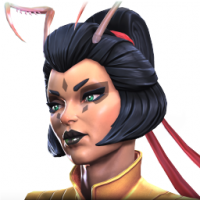 Al3x
Posts: 42
★
Many of us rank up mystic champs to put as aw defender due to the MD mastery.

Now that MD has changed, we should be given opportunity to rank them down as they would not be as effective as before the MD change.
This discussion has been closed.