The tech gifted danger room is a bit excessive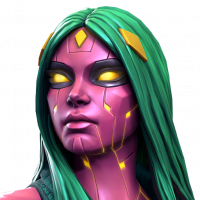 KindaGomans3
Posts: 174
★
These were all very difficult even for the champs I have maxed and it's few because I sell but I took up them to use.
Today I was going to do the tech gifted room to see it's a sentinel first I'd like to say that these were difficult considering I can only use two stars and three stars and the boss was someone you will have a class disadvantage to but to put as boss a sentinel is excessive he's bleed immune which majority of what mutants do and on top of that he's getting analysis charges really quickly and then I'm not criting and all my damage is a dud
What I'm asking for is to reconsider who u have as boss today or maybe for next time please I'm willing to put in the effort and do this every day and even put up with the 200 hit combo for a boss but 89 hits for 10 percent is a bit much.
Maybe for boss a non robot and not imiw or punisher because of ridiculous block damage. I hope u guys reconsider
This discussion has been closed.