Your 4* Champs from PHCs.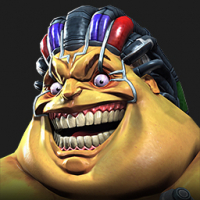 AprilMoon7
Posts: 63
★
Do you remember which 4 star Champs you got out of a Premium Hero Crystal? Because it's so rare, I definitely remember all the 4 star Champs I got out of a PHC.
I got Thor, Storm, Kingpin, Winter Soldier, Electro, Killmonger, Quake, Phoenix and I've duped my 4* Hyperion, Sentinel out of PHCs.

Not a lot when I think about how many of these I've opened.