Summoners, earlier today we encountered an issue that prevented anybody from entering Alliance Quests. We have now fixed the issue, and Alliance Quests will start at 2pm PT (2 hours later than usual).

We apologize for the inconvenience and appreciate your patience. To help ensure that this time shift does not negatively affect Alliances, we will be adjusting the AQ energy timer to 30 minutes for this series.
Who to upgrade next? (Pics!)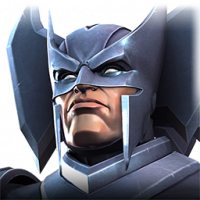 Ajisdope
Posts: 681
★★
Hello all -
Looking for some advice. I only need one more t4 basic cat to upgrade any of my 5*'s to rank 3. I only participate in event/story quests. My current team I use is cap ww2, wolvie, Thor, 5* ws, and 5* jugg. I have a large list of champs to choose from. Thoughts?