How can some with high level/rating still ask for advice?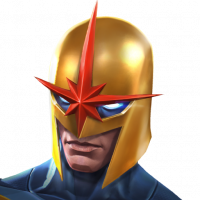 NEO_mr_Anderson
Posts: 1,006
★★★
I see some posts from guys at level 60 (officer in an alliance), with a ton of 5* (half of them dupped) asking ''who to rank?''.

I'm a bit confuse. How can you be level 60 with over 30 5* and still asking that question???
5 reasons I can see...
1-You've spent 100k $$$ and still don't know how to play
2-You got your account from someone else
3-You're playing since day one and you still don't know how this game works
4-You like to show your nice roster (bragging)
5-You are very insecure.

I'm level 60, collected (will go uncollected in a few days), playing for 8 months, in an alliance, spending avg. $20/week (max on this game), have 10x 5* all undupped, and, I don't have to ask who to level/rank on this forum since the 4th month.

If you recognize (or recognise?) yourself here, please, explain your questionning to me.


*sorry for any typos or grammar errors, I'm french talking but play english.