Summoners, there was an issue with Alliance War matchmaking today preventing Alliances from being able to match with others. As a result, this upcoming war will be cancelled. There should be no detrimental effect to any Alliance's Season performance, and we will be reducing the Alliance War Season Rewards Participation minimum to 4 Wars. We apologize for this inconvenience.
5.2 advice with rank up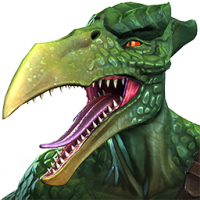 adqqedfyvr
Posts: 463
★
I've attached some screenshots of my 4 and 5* champs. At the moment I'm on 5.2.2 but been focusing on epic for a while so should get further through soon. Any champs that I should rank up and any I should take into the collector level? Any tips on taking the collector down with the champs? How many units will I need? Thanks.