**KNOWN ISSUE**
An unknown error has resulted in Grandmaster Gauntlet progress being reset for a portion of our playerbase. As a result, we will be temporarily removing the Grandmaster Gauntlet as a playable mode. The mode will be reinstated when the team has resolved the issues.
**FIXED**
There appears to be a bug causing missing VFX (visual effects) for a number of elements including traps, phasing and some blocking animations.
THIS ISSUE WAS FIXED ON SEPT 26
How to disenfranchise your player base
Dexman1349
Posts: 3,060
★★★★★
What is with the constant stream of garbage champs in the game.
Several weeks ago I bought a couple Featured Grandmaster Crystals (the last I'll ever buy), and was originally excited I pulled a 5* champ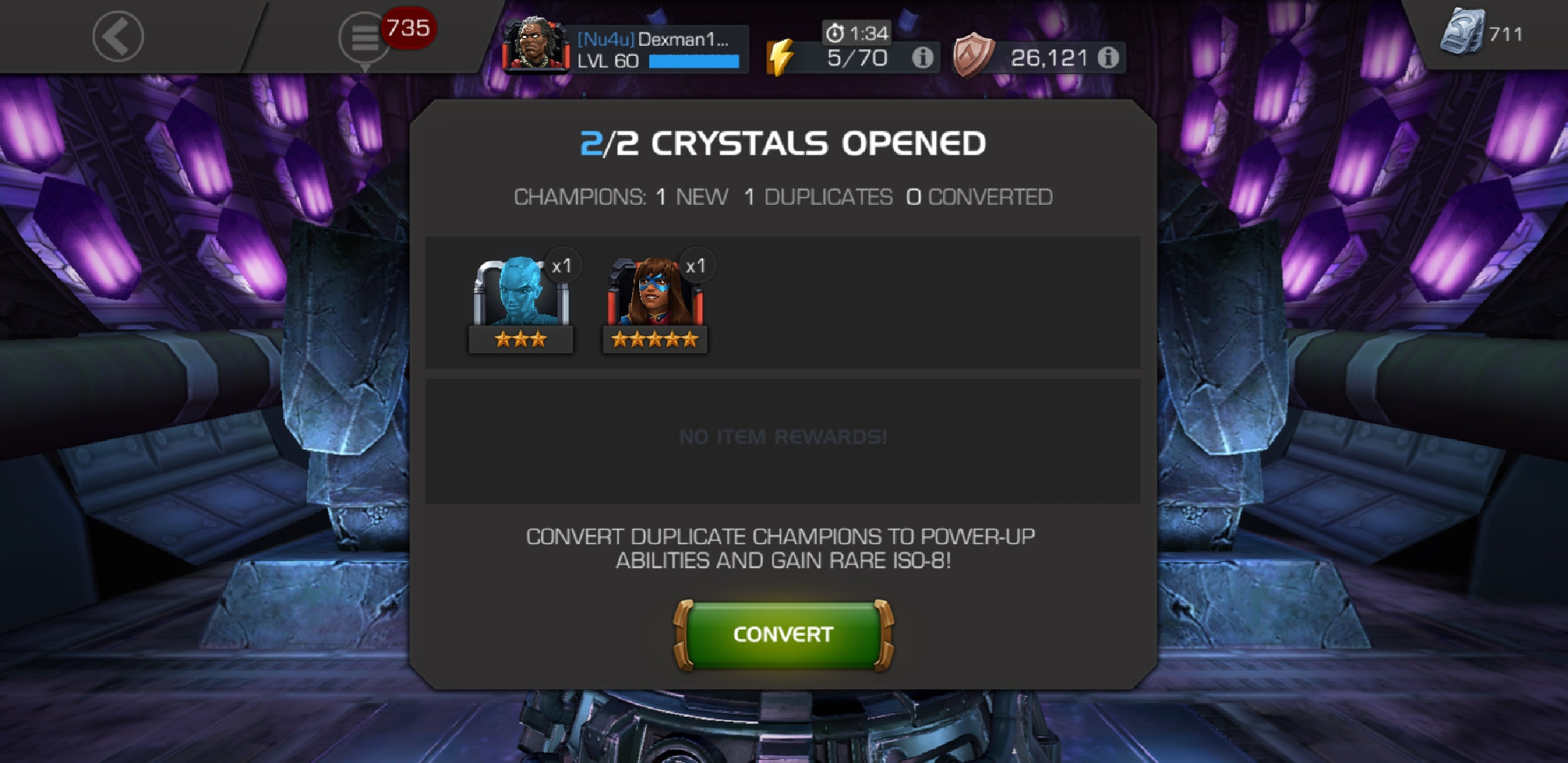 Then I spent some time grinding through the special 2* Arena to earn another 5* Basic crystal:
And also after spending the 2 months of dungeon grinding to earn another special crystal:
For the love of all things Marvel, can you please throw me a bone here? 3 distinctly different crystals, each acquired in different ways, all resulting in the same garbage.
This discussion has been closed.