Rewards that were unable to be claimed due to issues on November 8 are being sent out via in-game mail on November 15. Alliance War season rewards will be sent out on approximately November 20. Leaving your Alliance prior to this will result in missing out on your season rewards. General compensation for issues related to the game downtime are still being evaluated and will be sent at a later date.
Connection Issues [Merged Threads]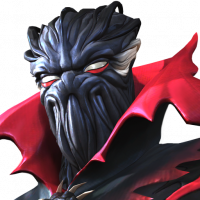 Vossler77
Posts: 683
★★
Today it's been happening every 2-3 minutes in game. Whatever the mode you're playing. Connection issues cannot connect to server.
Post edited by Kabam Lyra on
This discussion has been closed.