Summoners, due to a technical issue, this week's series of Alliance Quests will be cancelled at 4pm PT. There will not be any Rewards for this series. The next series of Alliance Quests will start on April 18 at 12pm PT. We will be assessing the impact on Alliances and compensating accordingly, as well as returning Alliance Tickets.
Diablo - misleading buffs/text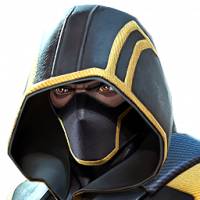 kconrad37
Posts: 125
★
Just got through a run of the Uncollected EQ and fought Diablo for the first time (Android user) and I noticed a discrepancy between buffs he was getting and his description.

It appears to me that when he drinks his Stun Immunity potion, he gains Unstoppable instead. I combed through the abilities and it does not list Unstoppable absolutely anywhere.

Either Diablo is gaining Unstoppable when he isn't supposed to or your ability card is incorrect. Can you please let us know what is correct?