Get a Free 3-6 Star Baron Zemo this Week!
Log in to the Summoner's Market at
https://store.playcontestofchampions.com/
and claim the Baron Zemo Selector between 10am PT November 24 and 10am PT on December 1st.
Proven and Below: 3-Star
Conqueror/Uncollected: 4-Star
Cavalier/Thronebreaker: 5-Star
Paragon/Valiant: 6-Star
You can only claim this Baron Zemo one time. The Baron Zemo is delivered as a selector, claiming it will require you to choose your rarity immediately. If you plan to change your Progression level during the Cyber Week event, we suggest you wait until you have made that change before claiming this selector.
Due to issue with the "Not Another Anime Reference" Solo Event, we will be disabling the event for the time being. We will return the event at a future date when the issues have been resolved. We apologize for the inconvenience.
**BANQUET EVENT PSA**
To fully participate in the upcoming Banquet's Alliance Event you will need to be in your alliance for 14 days prior to the event's start date on December 20th. That means, stay in your alliance from December 6th onwards to enjoy all there is to offer in the Banquet event.
Developers plz stop spamming unstoppable to everything and everyone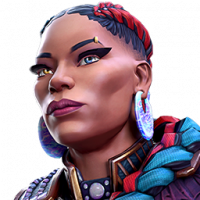 Belfigor
Posts: 157
★
I know you just see it as another variable and you use it in your rng when you decide to give bosses abilities etc, but it is really annoying as the unstoppable force/power "blessed" by Cyttorak, the most powerful demon in marvel universe gets diluted by half every time it is shared.

That is the reason Cain took back the power he shared with his best friend black tom cassidy and threw the cyttorak gem into space so he would never be so weak ever again and that was when he only shared it with 1 person, not 50 lol.
the unstoppable force is unique, it is like the phoenix force, you cant just hand it out like candy to everyone, it is ridiculous.

Im fine with other version of the juggernaut like with how many ironman and spidey there is and I would not be annoyed with those juggie versions having unstoppable, other than that it should only be colossus(the time he had the power), juggie and black tom in various version who should have this power.
This is not about it hard to play against or such nonsense, inf cap nullify it easily, it is the part where you use it willy-nilly and pretty much give it to most new champs and boss nodes.

recently, Diablo unstoppable? lol Korg unstoppable? lol
not even hulk can stop juggernaut unless hulk smash the planet asunder and the vacuum of space prevent juggernaut from moving forward, but you give it to Diablo lol and old man with his potions :P

Name it something else(Rush? stoneskin? :P ) and have the real unstoppable from juggie etc overpower and nullify that.
If not then why not give NC evade to Thor ? Thor can move as fast as a lightning strike with is 220 000 miles per hour.
Why not spin the rng machine and handout other rare abilities to other champions? (you already did that with regen btw)

I know your devs will not read this, they are most likely out looking for what super car they will buy next week after cowhale bought some crystals :P but I had to write as it has bugging for a long time.