Summoners, we are aware of some issues currently affecting Dungeons, and possibly other parts of the game. We are working to resolve this as soon as possible, and will address the knock ons when we are sure this is all resolved.
Next rank 5 4* champ (I already have 3 at rank 5)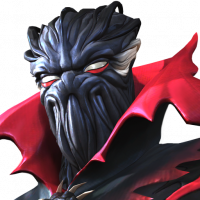 NotQWERTY823
Posts: 8
Who do you think is the best next rank 5 4* for my account?
Next rank 5 4* champ (I already have 3 at rank 5)
21 votes