The Hood GamePlay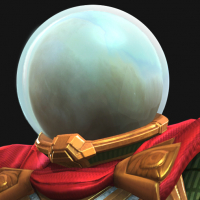 Agresssor
Posts: 54
Hello all,
I found this in last update:
• GHOST RIDER: Info Page listings for Bleed, Damnation and Fate Seal have been corrected to match in-game duration.
Attention, i am not asking a buff or something like that, i think The Hood needs some debuff duration correction for his abilities to work as they should, i mean his gameplay.
I will attach a video here everything is visible and written in detail.
Take a look of night thrasher His has +/- same gameplay / game mechanic. He places a different debuffs with specials attacks on opponent and refreshes his debuffs on opponent with his heavy attack whole fight.
His debuffs last 12 seconds and he can easly refresh with parry and heavy attack.
As you can see compared to The Hood, Night Trasher's debuffs lasts much longer
and The Hood's debuffs lasts 7.5 seconds - 6 seconds, combined with invibilisty mode, it gets complicated and his ability on his heavy attack becomes useless 97% of times you cant even maintain 2 debuffs on the opponent.
And in general, it would be nice if the champions would not evade when the parry master should work if perfect timed.
For exemple, Spider-Man, Miles Morales or Hoods invisibility when the opponens misses. The defensive abilities bypasses a parfect timed parry and you can not play normally with this champions except put them on defense for a alliance war.
I hope that the moderator or administrator will give me a specific answer about this. Sorry for my english, Thanks.