**KNOWN ISSUE**
Currently, Alliance Prestige (as it concerns Alliance Quests) is not taking Relic Prestige into account. If possible, we are working to address this for the next round of Alliance Quests but will have more information for you when it is available.
Act6 - Champion Requirement Communication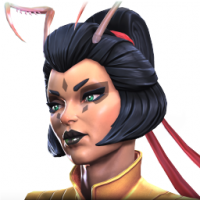 Msaric
Posts: 2
★
Can we have a discussion about the Act6 champion requirements? This news was dropped today. Two weeks ago, with thoughts towards act6 prep mode, I awakened my 5* ghost using my generic gem and then r4/55'd her. Had i known this requirement was going to take place, i would never have chosen to make this move, and further, this was a decision that I contemplated for weeks. I've been playing this game for three years, actively. Better, more proactive, communication could've prevented this. I'm not a fan of the champion requirement threshold, but could've been workable had it been known...e.g. it would've prevented what I'm categorizing now as an intensely huge waste of super-precious rank up resources.
This discussion has been closed.