Summoners, there was an issue with Alliance War matchmaking today preventing Alliances from being able to match with others. As a result, this upcoming war will be cancelled. There should be no detrimental effect to any Alliance's Season performance, and we will be reducing the Alliance War Season Rewards Participation minimum to 4 Wars. We apologize for this inconvenience.
AQ/AW team selection advice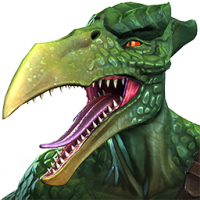 Arondight
Posts: 125
★
Thanks for stopping by! I am looking for advice from more experienced players on what champions I should bring to AW and who to bring to AQ. I am just under 2 months playing and I want to work towards an end game AW/AQ team. So far I'm thinking Omega Red will be in it. Should I wait out until I get better champs? Should I hold off on ranking up Omega Red? Any advice greatly appreciated.