5/65 Blade LoL Run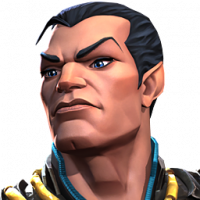 Darth_Kensey
Posts: 33
So I'm trying to finally do my first attempt at LoL, and I'm trying to figure out the best team to use.

I have over 1600 units saved up and this is the team I was going to use.

5* Blade, 5* GR, 4* Sparky, 5* Mags, 5* Cyclops

I'm basically only going to be using Blade, just wasn't sure if this team would work.

I would get 45% danger sense from Sparky, all villains danger sense from GR, and +12% attack from mags and cyclops.

Any thoughts?