Stop making champs so complicated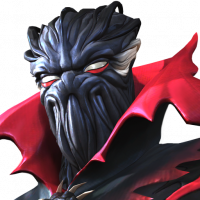 Ultra8529
Posts: 526
★★★
This is an urgent plea to Kabam to listen up to your player base. People turn to games to destress and unwind. Yet nowadays more and more of the new champs being released require you to basically study the game in depth, way more than what most players are willing to do. There will be who say that such detailed analysis is only needed at the top levels. But that is not true - if you are a beginner and you run into any one of the new champs with really complicated mechanics, you are going to be extremely overwhelmed, frustrated, and probably just quit outright. The same goes for many of the older veteran players in the community. I have heard so many stories of people who have played this game for 2 - 3 years simply quitting because it is too much effort now each month to learn 2 new complicated champs.

Annihilus is the latest example in a long line of such complicated champs. The number of mechanics he has - obliterate, stifle, cosmic control rod - plus their interactions between each other, makes him such a complicated champ. But he's not the first like this. We have seen similar trends in Korg, IMIW, Thing - all champs with really nuanced mechanics.

Good champs don't have to be complicated - think Omega, Corvus, Magik, even quake. All of those champs are really easy to understand - they may not be easy to use, but their mechanics are simple and straightforward. I can pretty much explain how they work to any player in 5 mins. That should be the aim of champ design in my humble opinion.