UPDATE: A new Hotfix (v32.2.3) is now being released to address this issue. Please keep an eye on your App Store for this update to address the below issue.
We are currently experiencing an Error when Summoners view a Champion's Synergies while in the Champion Selection screen in Arenas and Duels. We are aware of this issue and are working on a Hotfix to address it. In the meantime, please avoid using the synergy menu to prevent this error and crash. We apologize for this inconvenience. Updates will be posted here:
https://forums.playcontestofchampions.com/en/discussion/293506/error-when-looking-at-synergies-from-champion-selection-screen
Three Minute Timers in AQ and AW should be scrapped!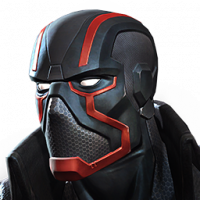 Priest64
Posts: 54
★
I'm of the opinion that the 3 minute timers in AQ and AW should be gone at this state of the game. I am tired of how the game will, "Cheat" me out of precious life whenever it wants too. The lag problem effects the three minutes that you have to fight, and will either start you with whatever time you have left, or none at all. Resulting in a TIME-OUT, and 1/2 your life gone. Even without a single punch being thrown!! KABAM can you at least consider this ideal to implement. Cause in my opinion, 3 minute timers has no place in the game. Especially when you have 24 hours to complete the Map/War, and plenty of energy in the course of a day to move. Why is there 3 minute timers on a mode of play that covers a whole 24 hour period? I just don't understand the logic behind it. Can someone please elaborate.