Enough with the Thanos boss complaints!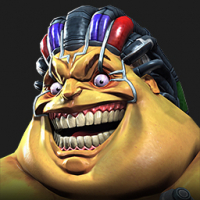 Human_Iceberg2
Posts: 282
★★★
He's really not that hard. I am free to play and beat him with one 20% revive from my stash. It is doable with 5/50 and since you are uncollected you should be able to finish it. There are many available options for this fight and the main objective is to try to bring avengers for the final phase. After all this is what this event is about. Hyperion, Void, GP, NF, Sparky, Cap IW, domino, SS, and proxima midnight are a few good options. You have 44 days to practice with a 9 energy cost per try. TAKE YOUR TIME. Just made this as a little reminder that this is not a cash grab.
This discussion has been closed.