Dive into the Unknown this June

MCOC Team
Posts: 254
Administrator∙Moderator ›
Greetings Summoners!

June is almost here, so let's look ahead to what is on the Horizon! We're taking a trip deep under the sea, to the depths of Atlantis, to find another lost friend of the Fantastic Four…

Imperius Rex!

Continuing their hunt for the remaining members of the Fantastic Four, Ant-Man joins Thing, Human Torch, and the Silver Surfer. Their search brings them to none-other than the lost city of Atlantis, adrift in The Battlerealm.

Inside they find Namor the Sub-Mariner, and Sue Storm-Richards (Invisible Woman), who reveals that the ruins of Atlantis are actually a prison! Escape will mean trusting the tempestuous Sub-Mariner, but can the Fantastic Four put aside their differences for the sake of survival?

Diving into The Contest, two new Champions are making waves in The Battlerealm!

Invisible Woman, A.K.A. Susan "Sue" Storm-Richards, is the level-headed counterpart to both her brother Johnny Storm, and her husband Dr. Reed Richards. Often taking over as leader of the Fantastic Four, Sue is no stranger to danger, and uses her invisibility to out-maneuver her enemies while smashing them apart with her force field projections.

Namor the Sub-Mariner, A.K.A. Namor McKenzie, is the mutant son of a human sailor and an Atlantean princess, graced with immense strength, durability, aquatic powers, and flight. Being the Prince of Atlantis, Namor uses his incredible powers to protect its people from any threat that would endanger them, even if that puts him at odds with his fellow heroes.

Atlantean Rifts

Atlantean Coral has been found all over the Battle Realm. Collect the Coral by completing the Imperius Rex Event Quest, and use it to open Atlantean Rifts where valuable items can be found! There are 4 Tiers of Coral and Rifts, each with 2 different versions. Will you play it safe in a Stable Rift that contains more predictable rewards? Or will you take a risk in an Unstable Rift for a chance at the greatest rewards?

These rifts contain valuable resources, such as Tier 5 Basic Catalyst Fragments, and 6-Star Hero Crystal Shards!

Act 6 Chapter 2

The next Chapter in our final Act of the Elder's Saga is coming! Continue the story with Carina, as she continues to explore The Battlerealm, tapping into her unique powers and finding out exactly what she's capable of..

Alliance Quests: Season 6

Join forces with your Alliance as you brace yourselves for the Mad Titan's Wrath! Thanos has taken control of the Alliance Quests, and his chaotic children await as new Mini-Bosses! New challenges and rewards await as this sensational Season begins!

Want some early information on Sue Storm-Richards and Namor? Dorky Diggedy Dave and Rich the Man have an early look for you! Take a look at their videos here!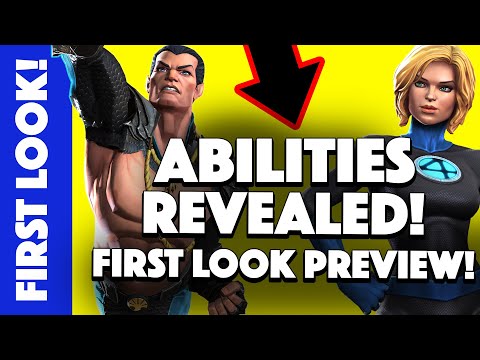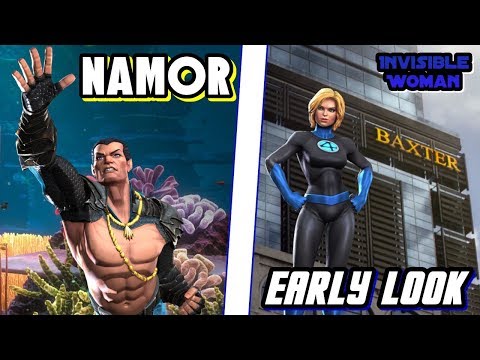 Post edited by Kabam Miike on