KABAM PLEASE HELP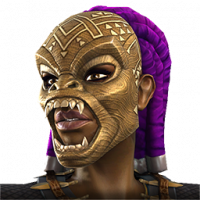 Meshu43
Posts: 139
★
About our recent war , we literally seen hackers taking AW bosses with 4 active minis in BG2 . Is that a joke ? We farm team revives with so many efforts so that we can use when in need . But these guys ? Seriously Kabam ? You let them play with us ?
I do have proof , please help us in a fair gameplay , can you ? please kabam . Will you take action ?
This discussion has been closed.