**UPDATE**
We are currently working to fix a known issue regarding Alliance Prestige. With the introduction of Relics, Summoner Prestige is now the average PI of your Top 5 Champions and the average PI of your Top 5 Relics (regardless of which Champion they are attached to) combined.

Today we pushed a fix that will allow for proper reward calculations in Alliance Quests. However, the display for Alliance Prestige will not be accurate and does not include Relic Prestige. This is a display issue only.

The application doesn't work on the iOS 13 Beta Software.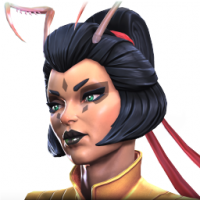 Garv
Posts: 1
The Marvel Contest Of Champions app crashes *every time* I try to boot it up. I don't think it has support for iOS 13. I've tried restarting my iPad as well. I have the Developer's Beta version of iOS 13, please release an update that fixes the issue, as I cannot access my daily rewards if this continues.