Due to issue with the "Not Another Anime Reference" Solo Event, we will be disabling the event for the time being. We will return the event at a future date when the issues have been resolved. We apologize for the inconvenience.
**BANQUET EVENT PSA**
To fully participate in the upcoming Banquet's Alliance Event you will need to be in your alliance for 14 days prior to the event's start date on December 20th. That means, stay in your alliance from December 6th onwards to enjoy all there is to offer in the Banquet event.
Rethink your feature crystal champ selections, you are taking granted of your players loyalty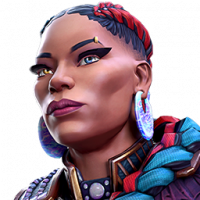 XxAeriosxX
Posts: 22
★
Dear Kabam,
The new feature 5* crystals just came out, how do you justify the 50% premium for the champs in these batch like colossus, Strom, gambit, classic spider, ant-man, captain marvel classic, Venompool, rocket raccoon and hulk buster. That's 10 out of 24 are purely garbage, lower of the lower champs and many of them are 2015 champs even. Please consider a little about customer satisfaction factor when you making contents, lately all you have do is the take granted of your customers loyalty. We love Marvel, we love our ally mates, but there is a limit on how much you can take that for granted. There will be consequences if you continue treating the people who make your game popular like trash.

Thanks
This discussion has been closed.